Ecamm Live is the leading video production studio built for Mac. But while its established fans love the powerful feature-rich software, new customers were feeling overwhelmed, and that was causing some to stop using the product.
The Ecamm team knew they needed to tweak their onboarding process, but they didn't agree on where the problems were let alone how to solve them. Ecamm needed an onboarding plan that could bring them together and offer a set of changes they could all agree on.
The Ecamm team asked me to give them an Onboarding Audit to understand the pain points of customers and provide a Trial to Paid Growth Plan to improve trial-to-paid conversion.
The result was validation of their concerns about customer pain points and an actionable strategy for how to improve their onboarding strategy.
Implementing my recommendations grew their onboarding conversion by 20%.
Background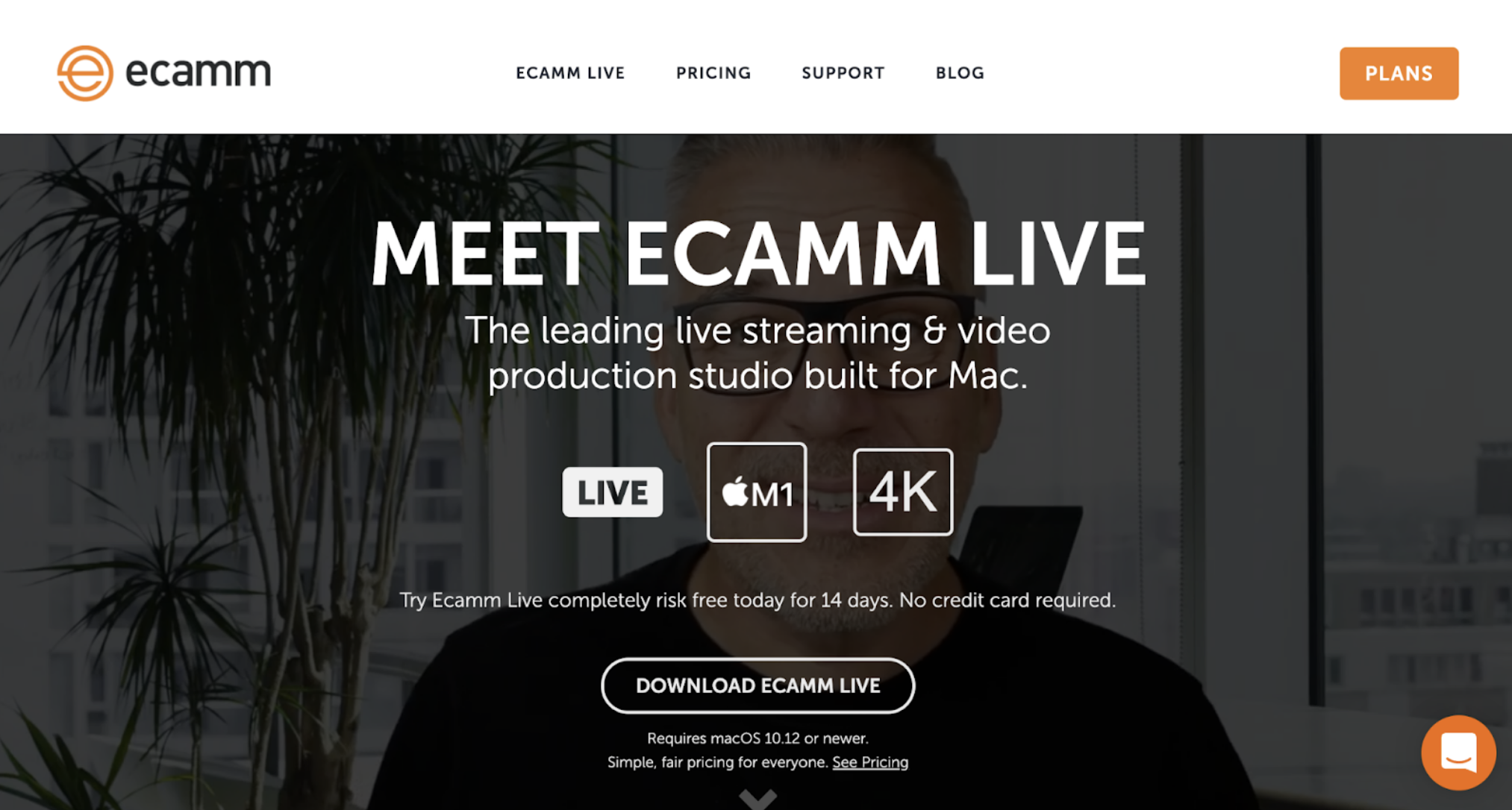 Ecamm has a long history of building useful and popular apps. The main product that they currently offer is Ecamm Live, a full OS X production studio for live streaming and video. It offers its users all the tools they need for producing professional streaming video content.
Ecamm's well-designed product has earned them a passionate and loyal customer base. The product has an engaged community of die-hard video enthusiasts that not only interact with each other but also promote Ecamm Live to others. This community has become a powerful lead generation engine.
Problem: Ecamm's powerful features made it hard to use for some new sign-ups
But the blessing of word-of-mouth eventually created a challenge. As Ecamm becomes increasingly popular, its customer base has expanded to include people who are new to creating video content.
A new audience segment wasn't comfortable with video
The surge in streaming video has meant that a number of new creators are entering the space. This is a new group of customers who aren't just new to the product, but who are new to the entire process of creating video content. Many of them find it overwhelming.
As Katie put it:
New signups weren't finding the resources they needed to be successful
Because they were new to video, these customers needed support to be successful. They needed resources and guidance, not just to use the product, but also just to learn the basics of creating compelling video content. Ecamm has a number of resources already available, from tutorials to a support knowledge base, but new users were facing barriers to accessing those resources.
As Katie put it:
Onboarding flows were one-size-fits-all
The onboarding that Ecamm had was useful, but it wasn't segmented. The team was not offering a personalized onboarding flow based on their customers' jobs to be done.
Katie says:
The team didn't agree on where the holes in onboarding were
The Ecamm team realized that in order to help this new group of users be successful, they would have to change how they onboarded new users. But they didn't agree on what needed to change.
Solution: Develop a plan to overhaul the onboarding process
Ecamm decided this was the year that they would make improvements to onboarding and the marketing structure that supported it. They approached me to help them design a process that helped retain trial users and boost conversions to the paid plans.
An onboarding audit
We started with an onboarding audit, where I helped Ecamm identify holes in the onboarding process and where customers were getting lost.
We started by identifying and refining their goals, reviewing their current strategy, and looking for opportunities that they had not yet leveraged. I then presented an annotated screen-by-screen onboarding walk-through so the team could see where there were points of friction and where the current process didn't align with customer expectations.
A step-by-step plan for implementing better onboarding
Next, I provided a straightforward action plan so Ecamm had a clear strategy for improving their onboarding.
This included the desired outcomes of each customer segment, the milestones that each segment needed to hit to be successful with the product, any gaps that existed in the current onboarding flow, and a prioritized list of actionable steps to close the gaps.
Results: Ecamm grew trial to paid conversion by 20%
While the 20% increase meant a lot more revenue growth, getting to that growth was straightforward.
An easy to follow checklist to improve onboarding
Ecamm was grateful to have a ready-made solution for improving their onboarding. They appreciated the step-by-step guidance that was prioritized for them.
The team became aligned on priorities
Ecamm also benefitted from the process of the audit. One of the challenges for the team was that there wasn't a single vision for how to improve onboarding. Participating in the development of the Onboarding Growth Plan helped rally the team around a single vision and agree on the required next steps.
They obtained a fresh, expert perspective
Ecamm noted that one of the most valuable pieces of the audit was that I brought fresh eyes. When you know your product inside and out, it can be difficult to understand the experience of customers who are completely unfamiliar with your product. I was able to provide the Ecamm team with a fresh outlook to help them better connect with their customers' challenges and needs.
Ecamm is a satisfied customer
Upgrade your onboarding to drive trial-to-paid conversion
Your customers will convert from a free trial to a paid subscription if they get enough value from your product. An effective onboarding process helps customers see your product's value.
I can design you an onboarding flow that gets customers to their "aha!" moment and see your product's value.